My friend N. hadn't been out with a guy for so long that she bought a litter box, which would not have sounded so dangerous in itself if it weren't for the fact that N. is allergic to cat hair and once almost got killed at a friend's house with two handsome Persians.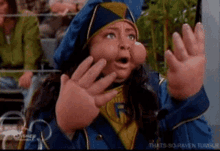 So I did what a good friend should never do: I arranged a date for her with a friend of a friend.
The credentials were there, according to my friend E., but it is always better to check in person, so I first organized a group outing involving the guy. From my careful analysis the guy did not seem to be too bad, his appearance was pleasant, his language colorful but never extremely vulgar, he didn't have any food worries, he had a moderate passion for soccer but was aware of the existence of trillions of other sports … in short, I could introduce R . to N.
I Combine the date, me, N, my friend, his friend.
Now given my expertise on what to avoid orderering on a first date that takes place at dinner, I instructed my friend: no chicken !!!!!!!!!!, no vegetables that can remain between the teeth, no garlic, onion, broccoli or other ingredients that can plague the breath and compromise the end of the evening. No beans or fizzy drinks that make the belly move and it is not nice. But above all, indisputably, for no reason in the world, NEVER, NEVER order shellfish unless you have taken a special course to open them without splashing even the three neighboring tables! And even in that case the emotion could play tricks so they are banned!
Don't get me wrong, it's not a question of taste: shellfish are delicious, but they're the number one enemy of convenience.
N. was ready, she had written everything down. Me too, even if I could have ordered everything I wanted since a) I would have paid for the dinner myself without unnecessary manipulations and b) I was not on a date except for support so my inability to remove the fat from the ham would have even make my friend appear more elegant
We get dressed, we put on our make-up, ready for this dinner, convinced (how naïve we were not to ask) we were going to a restaurant, or a pub or (we were both praying it was like this ) a pizzeria.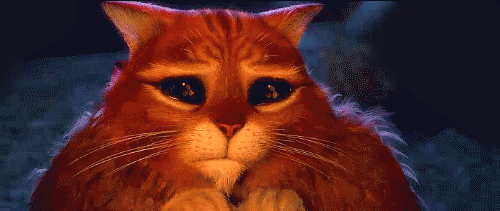 The pizzeria is a great place to eat for the first time with a guy because you are allowed to eat with your hands and also get a little "adorable clumsy" and being a fairly informal place it is easier to melt and talk about really interesting things instead that of weather or strikes.
Unfortunately, the address we reach is not a pizzeria. Nor a pub. Nor a restaurant.
It is the home of N.'s rendezvous where R. cooked for us … ..
…. Do you want to know what? Yes, well done, you got it.
shellfish!!!!
With a lot of open-claws on the napkin and a big bib as seen in movies set in Maine.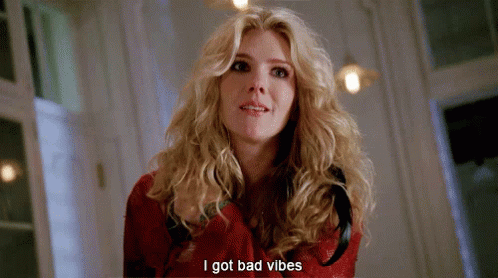 As if that could be enough to avoid the disaster …
N. looks at me terrified, but R. immediately reassures us that we must all be at ease and calm, that even if we fly claws and shells around the house it doesn't matter, as long as we enjoy the dinner.
Vaguely more relaxed, we sit down and open a bottle of white, toast and attack the delicious shellfish cooked to perfection. We chat and the evening goes pretty well, E. is a good introducer of topics and N. and R. seem to like each other.
I'm happy, I did a good deed and N. will not die of an allergy to cat fur, being found months later by some neighbor who complains about the smell. Lost in my optimistic thoughts, I observe the stained table from all sides, I smile and think that perhaps it is not the food that makes the difference on an appointment as much as the company.
I don't even have time to finish my thought and share it that N. begins to swell and get a red face. At the same time, I see R. and E. running towards the bathroom (luckily the house had two). In a second the evening becomes a disaster: I will avoid describing the verse coming from both rooms occupied by the two boys. From above and below, I will only say this; while N. collapses to the ground more and more purplish-red.
Being allergic even to air, fortunately I have a powerful antihistamine in my bag, I give her two tablets that she miraculously manages to swallow and I call the ambulance.
I discover that I am the only healthy one because I have wasted so much time shelling the lobster that I didn't have time to eat the mantis shrimp before they brushed them all. And thank goodness!!! They weren't very fresh, they tell us. And N. is allergic to all shellfish, we find out.
I TOLD YOU NOT TO EAT CRUSTACEANS !!!
After this experience R. and N. never saw each other again, too embarrassed on both sides.
N. got three cats, and a good supply of antihistamines.
So, my moral is NOT TO EAT ON FIRST APPOINTMENTS. But even to the second or third parties, I propose not to go out to eat until at least the first month anniversary, until you know each other well enough to avoid indigestion, breathlessness, smearing, ethical discussions about food, bad figures, allergies, death.
Go to the cinema, to the park, to a museum, to space rather, but avoid food this is my dispassionate advice….