"God creates dinosaurs, God kills dinosaurs, God creates man, man kills God, man brings back dinosaurs."
― Michael Crichton, Jurassic Park
1993, the doors of Jurassic Park are opened, a film that pushes adults and children into theaters, and which is still cited today as one of the undisputed masterpieces of director Steven Spielberg.
Crowds of spectators went to the cinema then, and crowds of spectators are looking for it in streaming to be able to savor it today.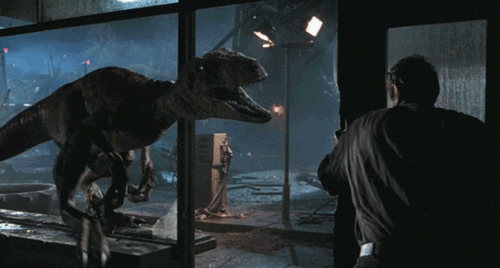 But how many of these enthusiasts know that the true genius, the one who created the park, the characters and above all the fabulous and mammoth dinosaurs is a writer?
And not a stranger, but the famous and brilliant Michael Crichton, also author of The terminal man, Timeline – At the edge of time and Next, to name a few, as well as the author and co-writer of one of my favorite telefilms ever: E.R. frontline doctors. In fact, in 1990, when Spielberg learned of Universal's intention to adapt Jurassic Park, he was in the process of making another film written by Michael Crichton, centered on a team of doctors at Cook County hospital in Chicago. The director quickly realized that he preferred dinosaurs to doctors, and put the other project aside. It was really E.R. which was then adapted for television only four years later.
"Let's be clear. The planet is not in jeopardy. We are in jeopardy. We haven't got the power to destroy the planet – or to save it. But we might have the power to save ourselves."
― Michael Crichton, Jurassic Park
Perhaps I'm one of the few people in the world to have both the full movie collection (including the new Jurassic World) and the entire saga of books. And I powerfully advise you to immerse yourself in both because, as always, the differences between the two versions are not lacking even though the basic plot is the same but, the book as often happens is much more complete, many aspects are better explained and therefore the answer is found. to many questions that one may have asked oneself while watching the film, especially on legal and scientific issues and reviewing the book was fantastic and exciting: it felt like I was going back to being a child and being back in that wild and dangerous world with huge and awful dinosaurs.
The idea of ​​the writer is brilliant, we are not alone in front of an entertainment book, as reflections are raised and some issues are treated that make it even more interesting and profound and the message of the writer who warns us is very clear. on man's unconsciousness in the face of money and power, while never taking sides against science, on the contrary, it simply warns us of a possible "dark side" in the search for progress.
"But now science is the belief system that is hundreds of years old. And, like the medieval system before it, science is starting not to fit the world any more. Science has attained so much power that its practical limits begin to be apparent. Largely through science, billions of us live in one small world, densely packed and intercommunicating. But science cannot help us decide what to do with that world, or how to live. Science can make a nuclear reactor, but it cannot tell us not to build it. Science can make pesticide, but cannot tell us not to use it. And our world starts to seem polluted in fundamental ways—air, and water, and land—because of ungovernable science."
― Michael Crichton, Jurassic Park
One of the different unfathomable between book and film concerns John Hammond, defined by Crichton as an obscure version of Walt Disney and instead made by Spielberg the grandfather that all children born in the nineties would have liked to have, Michael Crichton gives us a survival and troubled novel that it boasts an excellent rhythm, relating, with a direct and linear style and with MANY more dinosaurs than the film transposition (obviously for the nineties in reality the result of the dinosaurs is amazing !!!).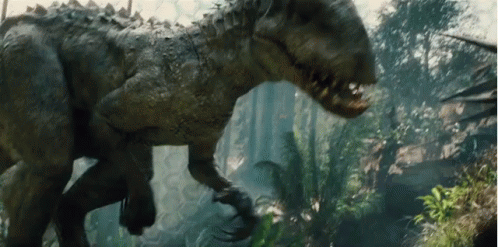 By now, twenty years later, the theories presented by the author are rather outdated (mainly because it is known that it would be impossible to fill the breaks in the DNA sequences of an individual by taking advantage of that of another species), but Crichton only a year later the frequency of the first human genome, was able to write a surprising work of fiction, raising questions that are still very current today such as the limits within which science can and must press when it approaches man to God in the act of creation. Jurassic Park is a science fiction novel portent of many theories then studied by scientists, and for this alone it should be read !!!! But if you really are saturated with dinosaurs, take any other Crichton novel and immerse yourself in your fantasies and theories, in a writing that makes you think, that makes you wince in the chair for the continuous twists, and that also knows how to bewitch and instructing, writing about themes that belong to our world, to our age, to our life, but which very few other authors today are able to paint with the same acumen, with the same power, with the same mindfulness.
"Life will find a way."
― Michael Crichton, Jurassic Park