* Bubble and Squeak
(the recipe is from my English friend, John)
Ingredients for 4 people:
– 500 gr of potatoes
– 2 onions
–  Salt and Pepper To Taste.
– 50 g of butter
– 400 g of Brussels sprouts
– Vegetable oil to taste
PREPARATION
Peel and cut the potatoes into cubes, place them in a pot of salted water and let them simmer. Once ready, drain and let it cool.
In the same pan we melt the butter, put the onion cut into slices and let it cook over low heat for 7-8 minutes.
We cook the steamed sprouts separately.
Transfer the potatoes and the sprouts into a bowl, mash everything with a fork and add the butter and onion.
We shape meatballs and fry them at high temperature in a pan with previously heated vegetable oil.
Pancakes are also pleasant cold.
If you happen to find yourself in an English pub, ask for bubble and squeack, with a nice pint of Hobgoblin[1] and sit and meditate on how over the years, on all TVs in the world, the combination of murder and religion has always worked: from Father Brown to Don Matteo, from Sister Therese to The investigations of Father Castell, over the years and countries, the priests, the nuns, the vicars, joined the inspectors, commissioners and police officers or carabinieri, to investigate new stories which objectively would not be his concern at all.
Apparently a religious figure placed next to an authoritarian gives it more security, or makes the TV series less heavy, I cannot explain the reasons, and certainly someone more experienced will have analyzed and understood them, but the fact is that this combination continues to work great!
If you are not in England, prepare yourself the cabbage and potato fritters anyway and sit at the table with a nice pint of red, the family, accompanied by a decidedly attractive vicar and a rough-tempered but tender-hearted inspector, the two protagonists of Grantchester[2], yet another TV series in which the murders are solved by a representative of the police and a religious.
But why watch another tv series of the same kind? You may ask, well, because despite the premises this TV series has some variances compared to the others!
Meanwhile, James Norton is much more sensual than Terence Hill, and then the cases he faces are much much more stimulating and not obvious. The supplementary characters very well studied. There is a forbidden love. A homosexual parish priest. A small town in the province of the 1950s and jazz!
Because Sidney Chambers is an articulate character, with a psychological depth, a priest whose jokes do not stop at phrases of circumstance or senseless biblical / evangelical soliloquies professed in front of the criminal on duty. He is a man returned from the Second World War who, in order to overcome the sense of confusion, unable to find a place in society anymore, decides to become a priest, finding (or rather, hoping to find) in God the way to liberation. However, from the very first episodes it is quite clear that there is nothing more delicate and unstable than the vicar's faith. In fact, he is unable to adapt to the rules of the Church and continues to drink and smoke like a normal ordinary citizen. He has a secret passion for a woman that he cannot have, and therefore he consoles himself with the beauty on duty.
NOT a religious series then. I mean can you see Father Brown or Castiel going from blonde to red (woman or beer) with Chambers' comfort?
I do not think so!!!
Crime is the background and the starting point for discussion among the spectators, would we have reacted this way too? Who was it, how come? The classic questions we ask ourselves when faced with crime. But seasoned with different and funny characters, never banal, never predictable and always in constant evolution.
My favorite character is Leonard Finch (Al Weaver), a young homosexual curate – at a time when he still would have gone  to jail for it! – who is sent to serve alongside Chambers. Leonard in addition to representing that shred of simplicity and fear of God that will guide his superior in his searches, is also the mirror of all the unfortunates who combine all kinds of things and who like it or not always get into a sea of ​​troubles, troubles which obviously delight the viewer and make the other characters impatient.
The third season seems to be also the last. Norton is very busy and so the production seems to have decided to end the series. But it is not a final decision to date.
Even so, the TV series has a worthy conclusion to each storyline, and I'm sure they will send reruns endlessly, so we won't miss them.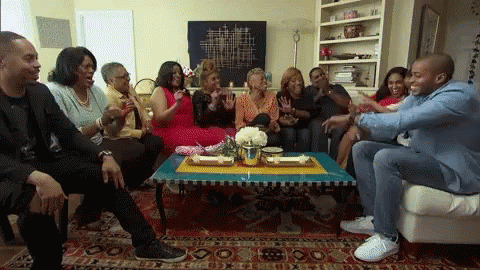 It is a TV series that reunites the family on a Sunday afternoon in October, which makes you reflect and entertain, which always leaves you with a moral that is never clear, that everyone makes himself in his own image and likeness. Without any pretense of doing good or teaching. The fact that Sidney is a vicar is in fact almost superfluous, it simply makes the character more ambiguous, more fought and more human. And which, above all, makes us discover British cuisine (definitely underestimated !!!!) and every beer produced by the nation!
---
[1] This distinct ruby beer's sweet caramel and fruity aromas tease the taste buds. Brewed with smooth and rich chocolate and crystal malts & a blend of fuggles and styrian golding hops. Expect a delicious full-bodied toffee flavor and a fruity finish of figs, raisins and dates