Not everyone knows that "The Wonderful Wizard of Oz" is just one of fourteen books in a saga.
Surprised?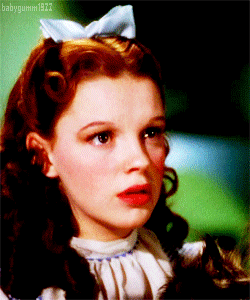 I discovered it only a few years ago while doing research for my degree thesis on trans media storytelling.
Oz is in fact one of the first worlds to have been created in expansion on different platforms: novels, of course, comics, cartoons, video games, board games, films, even inspired TV series, theatrical musicals. Each product is an integral part of the world created by L. Frank Braum, and each new mediation gives us a new glimpse of the narrative universe of Oz.
So, if you loved the most famous and well-known of the saga, the one with the silver shoes (which in the film are red!) To be clear, know that you have thirteen others to stay in the enchanted emerald world.
A lot of people believe that it is a simple fairy tale for children, who surely like it for the bizarre and speckled characters, the vicissitudes they experience and the surprises of that world, divided into kingdoms in which everything is of a single color. And it's definitely a story I'd read to my grandchildren and future children – if I ever had any.
To teach values ​​such as friendship, loyalty and courage, and also (and above all!) Independence! The ability to think for yourself.
"Some people without brains do an awful lot of talking, don't you think?"
― Frank Baum, The Wonderful Wizard of Oz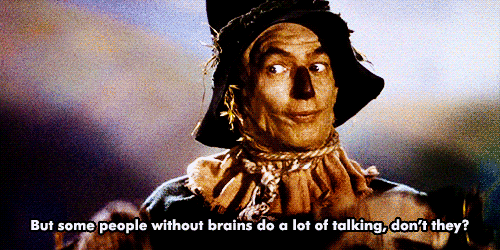 But it is for adults that I recommend reading it and / or rereading it, to appreciate the ironic and creative dialogues, the sparkling, surreal style, which captures the best of childhood, without the gothic heaviness of the classic fairy tale, and a series of truly unforgettable characters.  The Tin Woodman in search of a heart, the Scarecrow in search of a brain and the Lion in search of courage form an absolutely perfect group of 'shoulders'.
Because it reminds us how fragile illusions are, how difficult it is to trust someone, how easy it is to forget that it would take very little to be happy …
"I am Oz, the Great and Terrible,"
spoke the Beast, in a voice that was one great roar.
Who are you, and why do you seek me?"
― L. Frank Baum, The Wonderful Wizard of Oz
The first time I read it, I identified with Dorothy, with her impatience, her curiosity, her asking herself so many questions. Positivity, love of discovery, forgiveness of the magician's deceptions ..
The second time I read it, however, I thought I looked more like the self-styled Magician. It is true, he deceives, but he does it for a good purpose, and then he takes on many responsibilities, he must mark the organization of everything, make sure that everyone feels happy … I was in a particularly stressful time!
The third time I approached the world of Oz, I saw myself again in the Tin Man, due to his inability to fall in love and have feelings. I just broke up …
"I am content in knowing I am as brave as any best that ever lived, if not braver."
― L. Frank Baum, The Wonderful Wizard of Oz
The fourth (and by now the last) time I reread it, finally, I identified with Dorothy again, but for completely different reasons. This time I felt lost, grateful to the friends I met along the way, angry at the magician's deception, amazed by the world of Oz, but I also found myself akin to wanting her to return home after a long journey.
I, who always have a suitcase ready …
I think the real Magic is this, that a novel (or fourteen) can take you to enchanted worlds to make you discover parts of yourself that you did not know …
And the Saga of Oz does it, if not if it does … and it will continue to carry generations and generations beyond the rainbow *.
"But that isn't right. The King of Beasts shouldn't be a coward,'" said the Scarecrow.
'I know it,' returned the Lion, wiping a tear from his eye with the tip of his tail. 'It is my great sorrow, and makes my life very unhappy. But whenever there is danger, my heart begins to beat fast.'
'Perhaps you have heart disease,' said the Tin Woodman.
'It may be,' said the Lion."
― L. Frank Baum, The Wonderful Wizard of Oz
---