Some of you will remember it, about ten years ago the vampire fashion was at the top, especially the glittery ones.
Now, as an avid fan of bad and bloody vampires, I was a bit perplexed, but all the people who read Twilight recommended it to me, so I fell for it, to the umpteenth "you absolutely must read them" by my friend Kekka, I read them.
I admit that I immediately fell in love with the writing style, not so much with the plot which is reduced to being the classic teenage love triangle with the only difference that the two suitors are supernatural beings. But it is written really, really well (credit for Stephanie Meyer), so much so that I was convinced to go with the aforementioned Kekka to wait for the fourth volume to be released outside the old bookshop in Via Nazionale, in which there were also the actors …. Because in the meantime the Twilight saga had become so powerful that it was shoot to the cinema.
The second chapter, New Moon (the most boring book of the four), has scenes set in Tuscany, so director Chris Weitz decided to really shoot them in Italy. This news reached the ears of another fan (mostly of Robert Pattinson, the interpreter of the glittering Edward), such as Fefi, whom I barely knew, being close friends with another acquaintance, Federica. Yes, the Federica of the articles on the blog, the one who over time has become my best friend and roommate. But at the time she was the friend of a friend … we only shared a passion for theater and for London, but we certainly weren't as connected as we are now. So much so that thanks to reading the saga, we were talking more often.
The idea came out of nowhere. A hypothesis, a whisper.
"Let's go to the set".
I worked and studied at the university, it was certainly not easy to take and leave like this, on an adventure.
Yet that's exactly what I did, I phoned Kekka and presented her this crazy trip, and so four half-unknowns overnight booked a B&B near the set, the train and a car on the spot, with the idea of ​​going looking for the actors, get autographs and at most some photos.
None of us would have ever imagined what was going to happen ….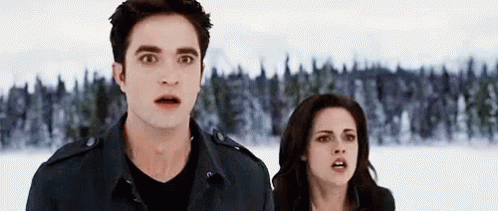 Arrived in Montepulciano, Kekka, Fede and Fefi and I didn't have any plan and slightly embarrassed by the lack of confidence. But a few steps from the car rental shop, we immediately met another group of equally crazy girls, who revealed that the same night, at 4 am to be precise, in such a place the production would have made the auditions for the extras of the scene of the procession of San Marco.
Needless to say, we got super excited, and picked up the best clothes, make-up, hair, and a few glasses of Montepulciano doc, we got in the car and … we drove on a dark and rough road, with only immense fields of wheat around, the perfect set for horror movies, with the navigator that occasionally went off course, asking to turn right or left, when the road continued only and exclusively straight through the wheat.
Miraculously, we arrive at the appointed place and wait
Let's wait.
Let's wait.
4 o'clock.
Let's wait.
Nothing.
Let's wait.
5 o'clock.
Someone begins to arrive but nothing.
Let's wait.
5.45am, we begin to feel sleep, fatigue and the stench of rip off.
Both Federica and I had already made extras in other productions, but we were still very anxious, after hours and hours of paranoia "what if they don't catch us?" "And if they only take one or two of us?", The "auditions" started at 6.30, a spin on the spot, a couple of probably random movements and away, they take all four of us, they offer us a rich breakfast, they give us heavy red cloaks and make us leave purse, cell phone and any other personal object in the dressing rooms.
All at a surprising speed, so much so that we forget to text our parents to warn them …
"Okay, don't worry, we'll be done by lunchtime and we'll brief them".
7.30 we are on set, Weitz takes care of the actors and talking extras (and therefore paid), we are with the assistant director, and we walk, walk, walk, walk.
I don't know exactly how long we walked in these cloaks, under the heat, with a sleepless night on our shoulders; I just remember that at a certain point the stage manager kept shouting "Back, back, back" to my group, and by dint of backing away I almost overwhelm the protagonist Kristen Steward (Bella) who was walking beside me, risking a millionaire lawsuit . Luckily, I only touched her very sofly and she laughed, so I didn't have to sell any kidneys.
12.50, lunch break. We discover that they do not allow us to go back to the dressing rooms, so no cell phone! we start to worry a bit but having walked and done the same moves for hours and hours, we think we have almost finished our "work day", so we grit our teeth and try not to think too much about it.
Fede is about to pry her eyes out of how much they burn for too many hours with contact lenses, Fefi no longer feels her feet and I lean on any shoulder for a quick nap.
Kekka jokes, chuckles "let's hope my mother doesn't call the carabinieri[1]". We laugh too. What a ridiculous idea …
14.45 we are on another set, a route full of curves. It's time for the yellow Porche !!! There are two of them, one is pulled by a tow truck and at the wheel is Ashley Greene (Alice), on the other the stuntman who will actually drive it.
The instructions that appeared for us are not to turn around to look at the car, "no matter what". This immediately made us realize how much the Americans don't know us. In Italy a yellow Porche passes by on a road with more curves than the Bellucci… the dead turn around too! Anyone would look out of the windows! But no, we don't have to look at it.
Which would be simpler if the aforementioned car did not touch us at 300km / h roaring like an earthquake!!!
They do six or seven rounds. While we pray no to get crushed. Then a couple of  shoot with the pulled one.
We think that everything that could be recorded that day is now over….
16.20, we can't take it anymore, they can rehydrate us as much as they want, but we are tired and more than a group of fans we look like vampires!
To cheer us up they show us the scenes shot the day before with Pattinson, a woman who could easily be my mother faints when he takes off his shirt.

Embarrassing!
17.00, they let us know that we are about to shoot the last scene, about twenty minutes, then they will take us back to the dressing rooms and let us resume our things.
Federica and Fefi have disappeared, Kekka and I have lost sight of them after the scene with the car, but we are more worried about the galactic shout that our parents will give us for having disappeared from the night before!
17.17 we haven't started shooting yet, after a while Charlie Bewley (Demetri) arrives, quietly eating an ice cream and stopping to chat with us extras autographing hands and arms since we don't have anything with us.
We also find our companions in misadventure, while a group of alarmed and frightened technicians runs from one side to the other looking for someone.
That someone is Charlie, who is supposed to be shooting scenes but is getting some wine poured by a local lady.
With the rebel actor back in place, our last shoot can begin.
18.50 Daniel Cudmore (Felix) joins, the tallest man I have ever seen, who by the way looks incredibly like Superman. He plays his scene. Basically, we underfund that we met and talked with all the actors (even with the doubles) except Robert Pattinson. Never mind, it was a great experience all the same. And then finally the director announces that we can go home.
We drag ourselves to the dressing rooms (which are obviously on the other side of the town), while the children we meet scream "vampires, vampireeeeeees", and we agree that with the dark circles under our eyes and the tiredness we looks like vampires more than humans.
19.10 I have about 15 missed calls and 10 messages on my cell phone, which by the way I had  left on, Kekka at least the double. Fefi and Fede rush to call, me too. Kekka sends a message reassuring everyone that she is alive.
My father wishes me to have a daughter who will make me spend such a night… my mother is happy that I am alive but concludes with "then we have a deal".
I am too tired even to react, also because they are right!
I'm hungry.
I feel sleepy.
But I have to admit I really enjoyed it! It was a unique, special and absolutely unforgettable experience!
19.35, we are finally at the B&B, the owner stops us, asks Kekka's identity, we look at each other astonished. "Your mother sent the carabinieri, you have to call the central station and confirm that you are alive".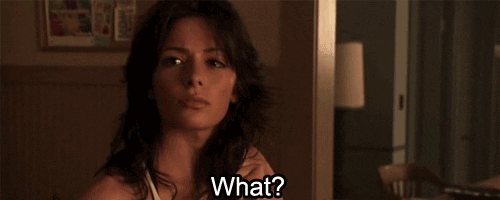 We don't know whether to laugh or cry. We make this embarrassing call, Kekka takes another scream from her parents. We are alive. More or less. This is the important thing.
We return the car and the owner asks us if we have notified the carabinieri, apparently, they had also passed there. Even more embarrassing, but it's also nice to know someone cares about us, isn't it?
We collapse like wireless puppets.
The next morning, we spend time in souvenirs, with the idea of ​​being forgiven, we spend everything in wine. Maybe by getting them drunk our parents won't give us another (well-deserved) head wash.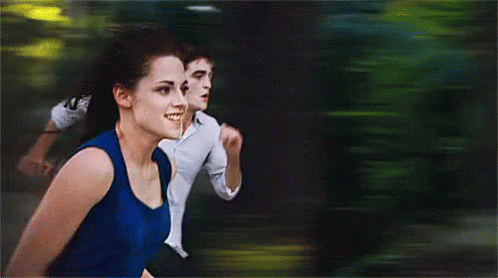 At the whistle of the train we realize that we are about to miss it, so with two or three bottles apiece we spin like the wind and go up just in time.
We have not replied again, despite the fact that there have been other directors who have decided to shoot in Italy, but if one of the three proposed it to me, I would say yes instantly, giving up everything and everyone.
In the film you can see my elbow. Not even that of the other three, but it was a wonderful experience, extraordinarily tiring and yet satisfying. Absolutely to be redone, sooner or later.
Maybe this time without the call to the carabinieri.
---
[1] It is a special police who operates on specific territory in Italy.