The French writer Victor Hugo wrote of melancholy which is "the joy of feeling sad". It could be defined as the desire, at the bottom of the soul, for something that one has never had, but which one agonizingly misses.
"She said, 'I'm so afraid.' And I said, 'why?,' and she said, 'Because I'm so profoundly happy, Dr. Rasul. Happiness like this is frightening.' I asked her why and she said, 'They only let you be this happy if they're preparing to take something from you."[1]
There was an Autumn in which I didn't feel very well, I didn't have time to recover from one flu that I was having another.
It happens to everyone sooner or later in life, it's nothing to worry about. It becomes, however, if it is the Autumn of the last year of high school, in which all the professors rage and terrify you by reminding you (as if it were not clear!) That this is the year of final exams and you cannot fail.
"There is only one sin. and that is theft… when you tell a lie, you steal someones right to the truth."[2]
Therefore, being relegated to bed, snuffling, a few weeks after the start of classes had put me in a state of agitation. Not only that, suddenly the desire to escape from school and finally embark on the journey of real life, that of the adult world, no longer seemed so persuasive. Away from the desks for a while, the idea became clear to me that I was abandoning them forever.
Would I finally have said goodbye to my classmates whom I could barely bear by now, of course, but also to those with whom I had a deep and sincere friendship?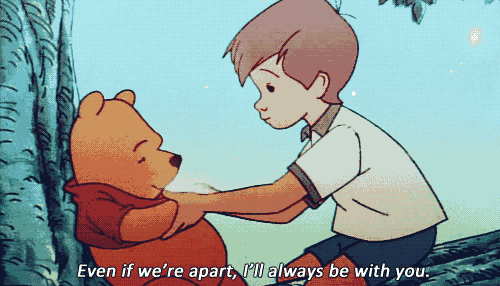 Would life choices have inevitably led us to distant and different paths? Would we have divided forever without being able to do anything about it?
In those days of fever, it seemed like a bad fate.
Valued by the book I was reading and which surely did not help to make me happy again, indeed, but which kept me company, taught me a lot about friendship, distance and willpower. And which, fifteen years later, still remains one of the most exciting books I've ever read.
I'm talking about Khaled Hosseini's "The Kite Runner".
I have never played with a kite, neither then, nor today, and sitting on the bed I remember that I took a great melancholy for this.
"There are a lot of children in Afghanistan, but little childhood."[3]
For Afghanistan that I will never be able to visit, for real friendships.
I think this transmission of veiled sadness is intended, it can be understood from the fact that the book is a very long flashback.
It is an exceptional story, which can be devoured in the blink of an eye, whose emotional power has changed my perspective of the world, intriguing me towards a culture known until then through the filter of recent terrorism. I have to thank the author for taking me on an exciting journey, making me discover a culture that is completely dissimilar from mine, yet so similar in feelings.
A story that tells the story, brutal and exciting. The one of Amir and Hassan.
It is extraordinary, and frightening, how much it is still pertinent, how much we re-read it again and again in that climate, in that hatred, in that effort.
It is not a novel for the faint of heart. He is tough and honest. At times cruel. And at the same time poetic, sweet. This novel should be read and reread for the poetry, for the topics and emotions it takes. Clinging to a blanket and a comforting hot drink, surrounded by packs of handkerchiefs.
I also read the writer's "A Thousand Splendid Suns", as a task for the holidays. That too was beautiful, while even today I didn't have the courage to read "And the eco answers", because I already know I'm going through strong, intense feelings.
At the end of high school, I maintained relationships with very few of my classmates, but unlike those fatal and feverish days, I don't mind it.
I think melancholy is deceptive. It makes you believe that you are missing something while you have everything.
"It may be unfair, but what happens in a few days, sometimes even a single day, can change the course of a whole lifetime…"[4]
Especially if we are in the company of a (good) book, we should never be fooled.
---
---