There was a time when streaming was still a kind of distant mirage and to which only the computer experts could access; a time when private networks were so expensive that they were elite, when Netflix or Nowtv didn't exist. A time when, in short, you had to settle for what was on the "non-pay" TV.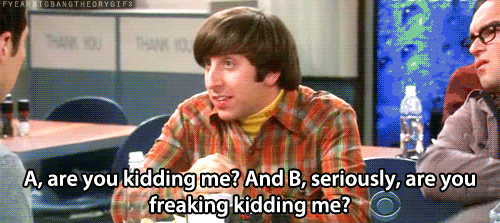 And it is at that time, September 2009 – in record speed for the time considering that it was aired on CBS in April !!! and usually it took at least a year for the dubbed version – that Rai Due in a moment of unexpected lucidity aired Harper's Island every Sunday evening at the end of the summer, putting in agreement viewers who are passionate about thrillers, those who are passionate about Agatha Cristie -style detective stories , and horror fans.
Because this series, which already promised to be unique and effective from the promo, is a nice mix of all those genres that we could summarize as "mystery".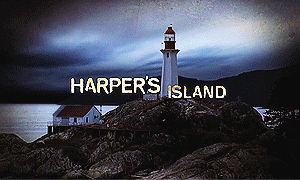 From the very first episode, Harper's Island keeps the viewer still in the lounger. Tension and mystery manage to blend in an infallible way, dragging the viewer to wait for the worst even in the most peaceful and relaxed moments.
Harper's Island takes its cue from a simple theme: a group of people, friends and relatives, gathered on an island of Seattle for a wedding.
The large cast, originally composed of over 20 members, will be thinned as the guests of the party will be eliminated "one after the other", as threatened by the worrying voice at the end of the opening credits, by a dark killer who seems to retrace the deeds of John Wakefield, a killer who seven years earlier had upset the calmness of the island and upset Abby Mills (Elaine Cassidy), the true central character of the series, who returned for the first time to the place to rejoice the wedding of her friends Henry Dunn and Trish Wellington, played by Christopher Gorham and Katie Cassidy.
The skill of showrunner Jeffrey Bell is right here: since there is a killer who can be hidden anywhere, whenever there is a mysterious situation, Bell moves our focus on a different character, thus making us lose the thread of our investigations. In fact, it is impossible not to get carried away, trying to realize first of all who is killing all the participants in Henry and Trish's wedding, on Harper's Island.
And why.
"The Clue mark" is what hit me immediately and convinced me to look at it all, waiting anxiously for Sunday evening: that is, the ability to make you a spectator and an investigator, to cheer for a character and then believe him guilty. Wanting to keep playing… bet after bet.
Death after death.
The series was shot near Vancouver. The actors and actresses didn't know of their characters' death until the day the episode script was given to them which made the plot even more intricate, none of them knew if he/she was the killer, so the acting is always been very ambiguous for everyone, making our assumptions much more realistic! In addition, CBS created an online chat on Fancast Forum where each week the "victim on duty" of the series answered questions and comments from viewers trying to solve the mystery of the island.
Although all this could not be done in Italy, active participation was however powerfully felt. I remember that I questioned myself with friends who followed the episodes, exchanged theories and gossip. And the attractiveness was that there was no risk of spoilers on social media, first of all because they were few, and secondly because it was still considered really rude to those who had not been able to watch "live"; plus no one had watched the original version, so we were all together in that.
Sometimes I regret that historic moment.
If by chance at that time you were not able to watch the series, now you can find it on the online channels, I highly recommend it!!!!
There are only 13 episodes, one better than the other. In my view I would watch it again eating fish *, not only because it is set on an island, but because one of the characters I remember most caringly is a fisherman … and I would drink an excellent prosecco ** on a beautiful summer evening, with the sea waft who enters through the window, lying comfortably on the sofa, with a knife at hand, because between the music and the twists you will feel a little vulnerable …
Maybe I would invite friends, you could create a team game, excluding social media, and whoever guesses the killer wins a prize.
It is a series that lends itself to the playful vision of a group of friends, but also to the solitary closure of an awkward mind.
And even if I know who is behind the killer, I don't rule out a re-watch because it is really amazing!
And it has a sense of proportion.
Thirteen final episodes. No spin-offs, no prequels. Nothing.
A thriller-horror that begins and ends.
Like they haven't done for a while ….
And you will want to see them all in a row, one by one …
*Risotto with lobster
(the recipe is from my mom, Mena)
INGREDIENTS (x4 people):
-300 g of rice, -2 lobsters
– 300 g of tomatoes cut into small pieces
-1 onion
– White wine
– 1 sachet of saffron
– 1 carrot
– 1 stick of celery
– parsley.
PREPARATION
Clean the lobsters, open them and cut the pulp of the tail and the claws into pieces. We place the rest in a pot with the vegetables and water to prepare a broth. In the meantime, put a chopped onion in a pan with oil to fry, when it begins to color add the lobster pulp and let it evaporate with the white wine. At this point add the rice and the chopped tomatoes and let it cook, adding the lobster broth in which the saffron has been dissolved when needed. We serve with a sprinkling of parsley.
We pour ourselves some nice glasses of ** Conegliano Valdobbiadene Brut and we can enjoy dinner and the TV series!