**https://youtu.be/CAMWdvo71ls?list=PLEuPJYtHKcIEfT0zUr8ceTxnr5by0zDdi
<< A little girl had died in terrible circumstances. Without anyone hearing her, she had walked several flights of stairs, she opened doors, a window…. The omission of control was obvious. >>[1]
When I was a child, I was incredibly fascinated by France, I don't know why, but I was almost obsessed with it, I often dreamed of going for a walk in the vineyards, to walk through the Champs Elise's, to paint on the river, and to taste the fine French cheeses.
When I finally flew to Paris at 13, I have to say I was a bit disappointed, maybe the expectations were too high, or I was unlucky, because I met a lot of rude people, I found bad food and very cold and rainy weather despite it being late July.
In any case, with the cheese and wines excluded, the passion and charm of France disappeared immediately. And when the following year – skeptical and detached – I went to London, I realised I had found the True Love.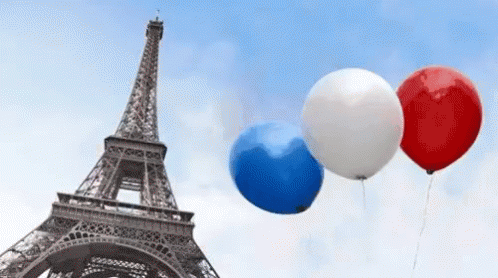 But let's go back for a moment, I was anxiously waiting for the trip to Paris, I trained every day on pronunciation, on the phrases to say on certain occasions, I packed and unpacked the suitcase six or seven times … I was incredibly excited! I started watching French films, listening to French music, and… reading books written by French authors, almost six months before the trip. Just to be prepared.
This is how I discovered this novel that still excites and fascinates me: "The children's home" by Janine Boissard.
I was attracted by the plot: a mix of psychological thriller and romantic romance, and I must say that, unlike the birthplace, the author did not fail my expectations!
It is a fairly simple story in its genre complexity: talking about a girl who commits suicide is not easy, but Boissard does it with peace and poetry, focusing the point of view on the protagonist, the surgeon-social worker, Margeux. Adult and consequently more bearable.
I read it when I was just few years older than the "special" kids cited in the book, so I was very struck by how much unhappiness one could feel even at that young age, although at the time I knew very little about of epression and anxiety (blissful ignorance!).
<< A wooden ladder led to the attics. We began to climb in silence. In the middle of the night, a little girl had climbed up these steps, first one, then another, then another …. What had gone through at that moment in that little head of hers? We will never know. The dead bring with them the mystery of their last thoughts. >>[2]
But what started out as a dark and introspective novel soon turned out to be a bulwark of hope and rebirth, a positive book that leaves you with a smile. I remember reading it the Spring before that infamous journey, sitting on the seesaw in my neighborhood park and swinging up and down with music in my ears * I actually felt in the Children's House, I could see every corridor, the garden in bloom, children who, unaware of being different, tried to live normally.
Different.
Specials.
How many irrational adjectives do we give to what we don't know, huh?
<< It is a thermometer for moods. Help the children describe their state of mind. Below, it is very black: anguish, fear, morale underfoot. Middle: medium. It survives but nothing more. top: beautiful. With all the intermediate stages, of course. >>[3]
I found the book last spring, jam-packed into the box called "France", with the postcards and the metro map, and I went back to the park to reread it.
Unfortunately, the seesaws are no longer there, destroyed, and the park has been occupied by nettles as tall as me, so I could not recreate the atmosphere, but I sat on a wall, tissues in hand ready for the pollen and French music in the ears**.
It was a definitely different, more adult reading. Unfortunately, now I understand many more things, the love triangle comforts me less than when I was a teenager looking for Parisian love affairs, but it remains a really good book that I recommend. Especially if you are nostalgic for France.
---