"If you can't be a good example, you'll just have to be a horrible warning."
[1]
"Fresh, silky, fun, engaging and enveloping, passionate and fluent", these were the adjectives associated with the novel by those who had already read it, and which prompted me to want to read it on a sunny and lazy June afternoon, while someone was already on vacation and I was struggling with the summer university exam session! Tired of studying on university books, I went to my parents' library – which may seem they have a book store, but it's not the case , they "only" have eight shelves full of novels of all kinds (still wondering how I became a bookaholic? Here is the answer!) – and I started looking for some titles that I hadn't already read, a titanic but not impossible feat considering that 4 out of 4 family members read and buy books all the time.
The cover is nothing special, but the title is tantalizing, Faking it; the plot seems funny: four women from the same family, an art gallery, secrets and irony.
The ingredients to get my head off the thought "Exams, exams, exams !!!" are there: strange families, unlikely thieves, a comedy of misunderstandings, well, but to be completely convinced I need an opinion, I got two with the adjectives I have already mentioned.
<< Wait. Before starting it, go buy some sweets, possibly donuts >>, my mother suggests to me as she browse the pages of a book.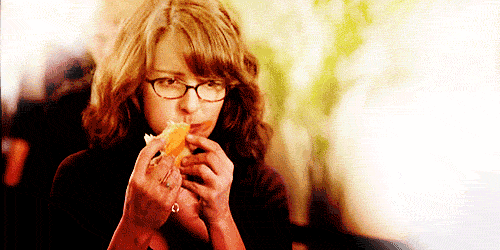 I glared a bit, if anything I would have expected she recommend an ice with that suffocating heat, but she smiles at me <<Trust me>>.
And I trust her, I go out in the torrid sun which is not normal at all since the summer has just begun and which will probably bring a rainy July, and I go to buy a bag of donuts, I prepare a litre of barley and sit down next to her to start this new adventure.
"Davy's kiss tasted like vodka and disaster, and even while she kissed him back, Tilda thought, I'm never going into a closet with this man again. He slipped his hand under her T-shirt, and she said, "You know," as his hand slid up to her breast, but the only thing left to say was, I'm not that kind of girl, and of course she was."[2]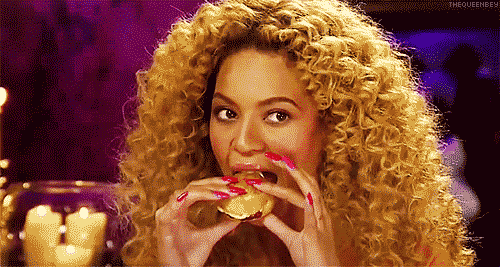 I liked the way of getting into the intimacy of the characters that Jennifer Crusie uses right away, it's as if I really entered the Goodnight family's home, and I remember reading almost half of the novel that afternoon because it is really full of personality and vitality . It revitalized me, and as my mother predicted, it gave me an absurd desire for donuts and cream cakes because of the progenitor theory that divides men into these two categories precisely.
"Well, cream cakes are great," said Davy, trying not to lose the thread of the conversation."Yes, for one evening". Nadine retrieved her toast and roasted two more for Davy. "The trouble is that the next morning they are no longer crunchy, and the filling has stuck to the bag, and all in all they suck a little. A cream cake is only good for a day."
"While a donut …"

"The next day is even better," concluded Nadine, "Donuts taste good even in the long run. With donuts you never have that 'mm-I-must-eat-this-stuff' feeling typical of cream cakes."
[3]
It is probably the most appropriate division into categories I have ever read.
Sacrosanct.
And I also think that (unfortunately?) I love cream cakes. Whilst  I have almost always  thrown away donuts, sooner or later …
Are women like that? Do we eat cream cakes because we don't find donuts or because this is  what we want after all? Is there really only one donut that will make us change our mind?
Or not?
Reading this novel is easy and fun, it's a continuous discovery, it might seem a romance novel  – I had never read one so full of twists and misunderstandings! the double identity of one of the protagonists, the secret story behind the well-hidden picture in the cellar-, but it is not, not entirely, nothing is taken for granted.
It is a perfect mix of surrealism and fun seasoned with ironic jokes and unforgettable characters.
A book that I am happy to have read in the Summer because it helps to empty the head from heavy thoughts, makes you smile and helps you avoid taking on kilos. For 2 weeks, in-fact, reading the book, I had  an unstoppable desire to crumble donuts on the pages but we know that during the summer, we eat less and walk a lot more.
---
[1] From the novel.
[2] From the novel.
[3] From the novel.