"Mum" is, according to statistics, the most common word in the world, the first word that children pronounce, sometimes replaced by "poop", and more rarely "daddy". It is, if you are lucky like me, the person who will always stand by you, the one that does not matter how many times you will fall she will always put you back on your feet, she will cook for you the best foods and admonish you without ever getting really angry. The one that even if you are thirty, rolls the covers if you're sick, the one that buy you a gift from time to time and never ask for anything back, she will give you herself.

I repeat, we must be lucky!
Because  I have seen around a lot of dysfunctional mothers, from the mother-friend who grows up her daughter as a kind of younger sister and creates a very big confusion about the meaning of "no!"; to the cool-mummy who dresses like a little girl and scolds her
daughter if she eats carbohydrates; to the mother – octopus who expects that the children remain under a glass bell so that when they are forced out, they will find themselves displaced and weak against a world of sharks. There are selfish mothers, who maybe even did not want that child, or that they think the child has to get by himself.
In short, mother is not always Mom!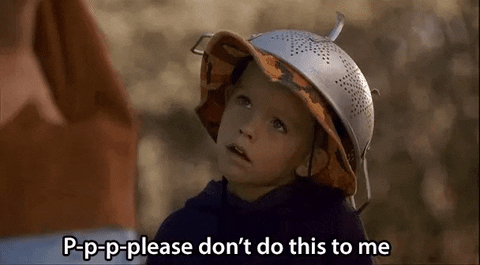 Particularly in the TV series, if she is not dead, dispersed or sick (the most recurrent options) she is toxic or alcoholic. Or both. Of course, the TV series must also be fascinating (try to watch an episode of Seven Heaven where the family is the classic  too perfect family and you will want to hammer your  big toe.) overstated, irreverent, so the figure of the mother is always a bit curious.
This concept is extraordinarily well expressed in the sit-com "Mom" where three generations of mothers are compared, making us laugh a lot and at the same time touching delicate topics such as alcoholism and addictions in general. Making people laugh with such strong arguments is not easy, it risks being not only indelicate, but demential. "Mom", instead, can dose irony and seriousness with great skill.
I started to watch it because I had finished HIMYM and TBBT was on pause and I really needed to laugh, so I perused the web looking for sitcoms and this hopped to my eye especially for the presence of Anna Faris ("Just Friends "," 22 Jump Street "," Scary Movie ") an actress too undervalued in my opinion! Then I discover the divine skill of Allison Janney ("The Hours", "Juno", "The Girl of the Train") able to make you laugh and cry with the same naturalness.
The sitcom obviously bans alcohol – most of the scenes are set in the circle of anonymous alcoholics – but offers a food cart to envy Masterchef. The main character works as a waitress in a luxury restaurant, so the shots on high class food are many … and despite that, this sitcom always (and I say always !!) makes me want Spanish food.
In particular tapas * (which are nothing more than "snacks"). I do not know why, perhaps because they are practical and quick to prepare and I can taste them in quantity during the viewing, or because they are delicious and varied like the show. However, before seeing those 3/4 episodes daily (each episode takes just over 20 minutes), I prepare a nice chopping board full of tapas, and, Christy and Bonnie forgive me, the sangria! **

Neither Christy nor Bonnie are the mothers one would like to have: disordered, chaotic, stubborn and full of complexes, selfish, messed up to death, but retain of the mother-role the great ability to solve everything for the good of children, sometimes in completely illegal and absurd ways, but the primary good remains unchanged. They will not be perfect, they will not be an example for the genre, but at the end of the fair, they are mothers! I recommend this show to those who want to laugh with intelligence, to those who want Spanish food and to those who think that they are exaggerating a bit with alcohol.
I'm sure that after watching a few episodes you'll want to call mom to know how she is going.
*

Tapas:
 Fritters of olives
– 100 gr of flour
– Salt to taste.
– 2 eggs
– 4 fresh tomatoes
– thyme q.b.
– pepper as needed.
– 6 pitted olives
– ¼ of onion
– 2 cloves of garlic
– extra virgin olive oil
We combine flour, eggs and a pinch of salt in a bowl. We mix very well until you get a mixture without lumps. We add the pitted olives to the dough and cut into small pieces. We sharply slice the onion and garlic and also mix these to the pancake dough. Cut the tomatoes into cubes, and season them with thyme and pepper and then mix them into the mixture. We knead well to incorporate all the ingredients. We heat abundant oil in a saucepan and with the help of a spoon we produce some fritters that we will fry until they are well browned. They must be eaten hot!
Mussels in spicy sauce
– 500 gr of mussels
– chilli powder
– extra virgin olive oil
– 1 clove of garlic
– 250 ml of tomato sauce

We rinse and clean the mussels well then place them in a pan with a drizzle of extra virgin olive oil and a clove of garlic. We coat with a lid and let them open. Remove the mussels from the pan and filter the sauce obtained. In a saucepan, we add the tomato sauce, the mussels sauce and the chilli powder. Cook the sauce for 10 minutes, let's strain the mussels and taste them!   Crostini with brie and pomegranate- 1 loaf of bread- brie cheese- pomegranate seeds- balsamic glaze- chopped parsley  Cut the bread into slices 2cm high and place them on a baking tray.Toast the bread for 2 minutes under the oven grill, turn the slices of bread and cover with the brie cut into thin slices.Put the croutons in the oven for another 2 minutes until the cheese starts to melt.Once ready, churn out, sprinkle the slices of pomegranate seeds and chopped parsley and season with a string of balsamic glaze.Now you just have to taste them.