"Hello, do you have a needle and thread? I would like to sew a button. "[1]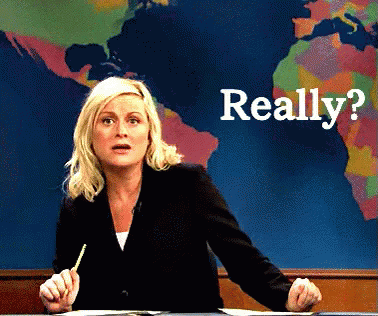 After reading this sentence on facebook, I had seriously thought of closing with the male gender. End of the games, I'm going to the convent. Because women do not attract me in the slightest, but if the level of courtship of men has dropped that much, perhaps the enclosure is not just a choice but even one of the most suitable.
But then I realised that Someone could have argued  a bit about my relationship to say the least fluctuating with religion, and my personality not accustomed to too rigid rules.
And then the alarm at 5 for the Lauds? Noooooo way!
WhoMakesMeDoIt!!

But the question remains. What happened to the courtships of the past?
I do not speak of who knows what twist but about the beloved, old, simple and direct phrases like "hello, would you like a coffee?" Or "I saw you here and I thought to sit down next to you, do you mind? ".
It is not difficult!
In the worst case, the other person will say no, but you did not know her before you don't know her now, so who cares?

The central point in my view is that there is no longer the vis a vis. Now I look like my grandmother when she told me about her times, but I really feel out of my mind!
I went out almost every Friday and Saturday, sometimes if the parents were in a good mood, even on Sundays … and always, I mean: always, there was a guy who left us his number, offered us a drink or joked with me or one of my friends.
Always!
Sometimes it was even annoying because maybe we were chatting about something or someone and they interrupted us, and it's not like we were the most beautiful in Rome, never thought about it.
It was just plenty of pie out for everybody.
Where are they now?
Do the girls go out again, or are they waiting for the guy to look for them on twitter, instagram, facebook, and so on?
And the boys if meet with a girl in flesh and blood, are they still able to approach without obscene phrases (in any sense because the buttons will not be rude but it makes the blood freeze!), or meeting someone without a digital support  has become impossible?
Not that it is mandatory to have a relationship of course, I am the Queen of NON – RELASHIONSHIP and in fact when I find one that I like, which I really like I mean, we use to open champagne at home And my relatives are betting on how long it will last. How long Gioia will take to ruin everything?
It is that the antihistamine against allergy to relationship has not been invented, yet.
So, it's not because, as my grandmother at the time, I think that we must necessarily marry, is that if you now flirt only through the likes on social, what do you talk about withfriends? The sparkling of the approach, the embarrassment and excitement of the first dates is the only beautiful part in my opinion, and if it is lost what else?
It's also true that I don't go out any longer every Friday and Saturday, and if I do not work, Sunday is dedicated to tv series, books and sleep, so I can't blame all the social or the male gender!
But if I went out, what would I find?
Would someone come next to me at the bar to make a stupid joke?
Perhaps now I'm too grown up for this.
 But if I sat down again on the steps of Piazza di Spagna as when I was young (…), would I see a group of kids trying a more or less smart approach, more or less friendly or simple with a group of young girls? Or would they all be looking at Tinder on their cell phones?
I would say that the only way to find out is with scientific proof: I must go out.
WHAT THE HELL ????? Empty!
 How is it possible?
 Ok, it's cold outside ok it's early afternoon, but …
.. Is there a restraining order I'm not aware of?
I'm really sad.
Perhaps, it is exactly the proof I needed.
There is no more the classic "hook up" in the streets.  Which means that the idea of ​​the convent is once again at stake! Walking for a while among tourists, almost all foreign shopkeepers, some guy is there, but on his own. Some girl is there, but heatedly chatting with friends and  not looking around in the slightest.
What does it matter, then an App will take care of making them meet…

I feel tired. I feel old.
I sit on the dusty steps, I keep myself warm with my coat and I think back to the Innominato[2] (nickname taken from "I Promessi Sposi" but the character had nothing to do with a clue to think over!).
I complain so much of today's approaches, but to re-examine well … it's not that "in my day" they were all so smart.
Certainly, it was not the Innominato …
Same school, so chances to meet, talk, flirt, settle, there would have been a trillion.
My best friend at the time knew that I liked him. His best friend at the time knew that he liked me. All others knew it, too. Even the professors, even those of the other classes.
But for some reasons he use to declare his feelings only when I was already going out with another guy. And I did the same with him.
Same thing for all the High School.
Not even school trips have managed to make anything happen more than half-sentences and stupid excuses to stay close.
Not even the final exams.
Anything.
It took 9 years,  6 other relationships, 2 glasses and 1 big, immense, embarrassing and furious quarrel
since he kissed me, only to determine that (by now)
we were better as friends.
(Why had not I kissed him in all that time? I do not know. I've always wondered, I've never been the type of girl too tied to the alpha male label. Still, I've never been able to do it with him.)
So maybe who knows, the technology is not so bad. Maybe it's just a different way of getting to know each other, … I open one of the many Apps, I read a presentation of aspiring appointments between the ages of 27 and 37.
 

GodSaveUs!

Yes, definitely technology is much worse!
---
[1] I do not know if only in Italy we use the expression "to sew a button" meaning the approach to a courtship
but for sure it is old-fashioned, bizarre and not very inviting! So do not use it please!
[2] the Unnamed in the "The Betrothed"