The rain falls slowly, almost bored of having to do so, on the window glass from which you can see at times and blurry the others' lives. Is it for duty or pleasure that the neighbour is taking out the dog despite the cold? Is it because he loves his pet to the point of getting pneumonia? Or because his house is tight and maybe needs to run away, at least a little. Just for a while.
And the girl who cries at the bus stop, what is she thinking of? Had she lose a lover, a friendship? Or maybe she just got a bad score and does not want to admit it to her family for fear of ruining her Christmas holidays?
The music continues to do its duty and composes a perfect soundtrack to cover the thoughts. Or at least it tries to do so.
Did I buy presents for everyone? And will they like it?
What will happen to my life if I do not find a new job quickly?
Will it be a love story that will last longer than the others or in two months I will have forgotten the name too?
The gentleman with the dog returns, the bus arrives. In the street there is no one to look at, no one to borrow my worries, no one to turn consideration from December: month of budgets and balances.
525600 minutes to analyse.
Have I kept at least one of my promises? Have I had done better than the previous 365 days?
And if so, what was it for?
"Between childhood and too late: there in the middle. There in the middle there is NOW "

[1]
This phrase which I have read somewhere, who knows when, comes to my mind like this. And suddenly I realise that to put the past year under the microscope I'm missing the present.
I did not notice that the trash truck has passed and that the lights out are finally on and only now I notice that there is an old man in a coat, smoking. Stationary, right under the thin rain.
And maybe it will be the suggestion of the weather, the gloomy thoughts, the sad music, but it seems that the man looks at me in return.
I draw back but the feeling remains the same.
What am I doing?
How am I using this precious thing that is time?

That's how I found this little precious book. Fearing that I was wasting my time (and reason) behind a window wet with tears of Heaven. "Ten minutes long", a title that immediately catched me. A title that was necessary for me.
Chiara, the protagonist (and author), is in therapy, is December and she is obsessed about a single thought when the doctor offers her a game. Every day, for a month, she has to spend ten minutes of her life on something else. Something new. Nothing extreme or weird, just something that she has never done before.
"And so I say to myself that, if there are people who play violin, change diapers, play amateur porn videos, teach hip-hop, sow and read Harry Potter, there is for sure at least one out of seven billion who waits for me, and in ten minutes I'll meet him."

[2]
And she does it. Every day, for a month, she takes only six hundred seconds for herself, to learn, to teach, to understand, to have fun, to be amazed, for herself.
And I followed her. Every day, for a month. Ten minutes a day I read her book and I must admit that it was an experience that I recommend to everyone. Every day I appreciated the banality of the rain, the cold, the colors of Christmas. I realised that I was really doing a lot of things for anyone, even for myself. I have understood that everyone has their own ten minute twisted, but we should compensate them with ten new minutes.
Maybe funny, maybe crazy, maybe mediocre, but new.
Ours.
I recommend "Ten minutes long" as a reading in December, for those who feel trapped, for those who have too much freedom, for those who have not yet understood what to do with yesterday and tomorrow, for those who would like to live today; next to an infusion or around under the rain; this "game" we could (should we?) do it all, every year, every month, every day.
Perhaps at the end of December we could finally smile pleased with the final score. We would certainly know that we had lived powerfully for at least six hundred seconds!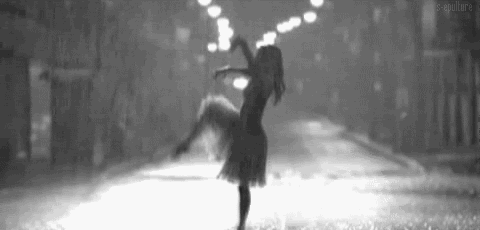 ---
[1] From the novel "Adesso" by Chiara Gamberale.
[2] From the book.