Is there any of you that never heard this theme? I can't believe it, it's impossible!
Willy-nilly it happened to everyone of us to listen to it and maybe even humming it, since on TV they give the replicas of "Gilmore Girls" one day in one day out!
Whether it is summer or winter, with rain, snow or the sun, it is in the schedules! A guarantee equal only to "Murders she wrote" and, despite this, every time it succeeds to make a share to envy the news around, despite we know all the jokes by heart we continue to watch the show, cause Stars Hollow is always a second home, you can't avoid to fall in love with Jess[1] (or Dean, or Chris, or Luke, or Logan, depends on your #ship) and remain glued to listen to the fast dialogues of the protagonists. Impossible to resist the Gilmore Girls. 
Personally, I grew up with this show, when it came out in 2002 I was sixteen … now I'm thirty … it's easy to understand that now Lorelai, Rory, Luke, Sookie and the rest of the country, are part of my life, my family! So, I must admit , every time it is on tv, I find myself rewatching it, so much so that I could recite line by line some of the episodes.
And every time I watch an episode I get very hungry!!!
Yes, because these two girls do nothing but chatting and eating, eating and chatting, and certainly not salads or rice cakes, but big hamburgers with lots of sauces and fries *, strictly in Luke's Diner, washed down with coffee drinks that if they were true they would be awake for months.

Not to mention the gourmet dinners from Emily and the late Richard: half of those meals would take over the American army. Or the fabulous, tasty, appetizing lunches of Sookie!
Yet, they are, always hungry. Even if they just devoured a bull. Then I gethungry too, so I decided that I will not be caught unprepared when I'll see the long-awaited (and perhaps too much chatted, oh God what anxiety, what expectations, that all!) "Gilmore Girls, a Life in a year" revival, I'll have my good hamburger with chips and American coffee.
No, American coffee, I just can not drink it! But I will replace it with the Pepsi which has the same colour (and consistency ….). I do not know if I will be disappointed, if I will enjoy it, if I will adore it … I know that I will look at it every time I put it on TV, faithful, constant.Because Gilmore Girls is not just a TV series, it's
And maybe, we love it for this!
* Burger backwards


(the recipe is from my dear friend Anna) 
Ingredients for 4 potato burgers:
–Potatoes 650 g
-Red onions 140 g
-Breadcrumbs 60 g
-Grated Parmigiano Reggiano 50 g
-Eggs 1
-Water 40 g
-Extra virgin olive oil 20 g
-Thyme 2
-twigsSage 2 twigs
-Rosemary 2 sprigs
-Salt  to taste
-Black pepper to taste

Method
Boil the potatoes for about 40 minutes, that is until they are soft.Meanwhile, peel and slice the onions. In a saucepan heat the oil and add the onion, cover with a bottom of water and then let it dry for 15 minutes.Meanwhile we chop the thyme, sage and rosemary.Keep everything aside.When the potatoes are ready, still very hot and with a lot of peel, put them in a mashed potato collecting so the mash that we will get in a bowl.Then add the Parmesan, the chopped herbs, salt and pepper.We also combine the stewed onions and the beaten egg. We then add the breadcrumbs, but only one spoon at a time, (the dough may require more or less than the dose indicated based on the consistency of the mixture.) Until you get a soft and compact dough. Cut a square of parchment paper about 12 cm on each side and place it on a saucer, place a 10 cm diameter round pastry ring in the center of the sheet, insert the dough into the dough and press it well with the back of a spoon.We slowly extract the pastry rings and thus obtained our potato burger.For cooking, heat a little oil in a pan and place the burger with a lot of baking paper that we are going to remove halfway through cooking.
Cook for 3 minutes on one side and 2 on another.
While cooking the burger in a sesame bun, spread a generous amount of Wiener sauce (which you can obtain by mixing: ketchup (5/10), mayonnaise (3/10) and sweet mustard (2/10), salad and tomatoes they will make bed for our potato burger. 
Stick of meat with a stringy heart                        
 Ingredients for 12 sticks
-400g of minced veal.
-200g of mozzarella (or any other stringy cheese)
-Sale to taste
-Pepper to taste 
Method
Place the minced meat in a bowl, salt and pepper.Once the first step is completed, we are going to make balls, each of them weighing 100g each, which we will crush with a press giving each of them the shape of a hamburger.Then we go to cut each hamburger into 3 parts, as if they were potato sticks.Put everything aside.Cut the mozzarella into strips, as if we were slicing the julienne vegetables, but giving the mozzarella a thickness just a bit 'bigger.On each stick of meat obtained lay a couple of pieces of mozzarella and close the meat on itself, without losing sight of our goal: That the meat retains the shape of a stick.Once we prepare our heart-shaped sticks, let's move on to cooking.We heat a cast iron plate, on which we will cook our sticks.If you are passionate about cooking meat, equip yourself with a kitchen thermometer, place our sticks on the plate and turn over often, checking the internal temperature:
– 55 ° C for a blood-based cooking
– 65 ° C for a medium cooking
– 75 ° C for a well cooked cooking.
 Lay the stick with the heart spinning on our potato burger, close with the top of the bun, stick with a giant toothpick sandwich (so as to keep it well combined) and serve hot.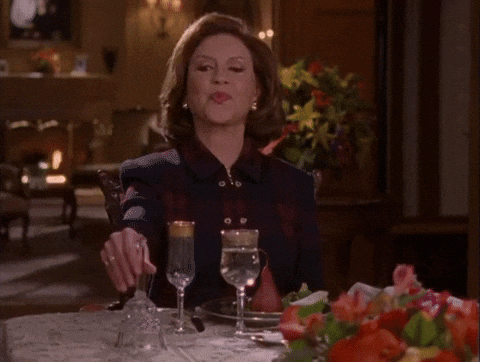 ---
[1] totally and unquestionably #teamJess